ARK Design Construction and Roofing Installs Premier Radiance Solar-Reflective Shingles
Travel along Route 99 in Northern California outside Chico, and you might spot helicopters circling over your head. That influx of air traffic is thanks to the new Cal Fire Helitack Facility in Vina, California. While the Vina Helitack as existed for over 40 years, the Cal Fire Department initiated a revamp process in 2018, and the roofing portion of the construction project was completed the following year.ARK Design Construction and Roofing, a premier home contractor, roofing specialist, and repair company serving Northern California for 30 years, was the contractor on this job. The facility was designed by Nichols, Melburg, and Rosetto, an architecture and engineering firm in Redding, California. Features of the building include an office designed to give a 180º view of the helipad, a storage and maintenance hangar, an apparatus bay, a training tower, as well as dorms and common areas.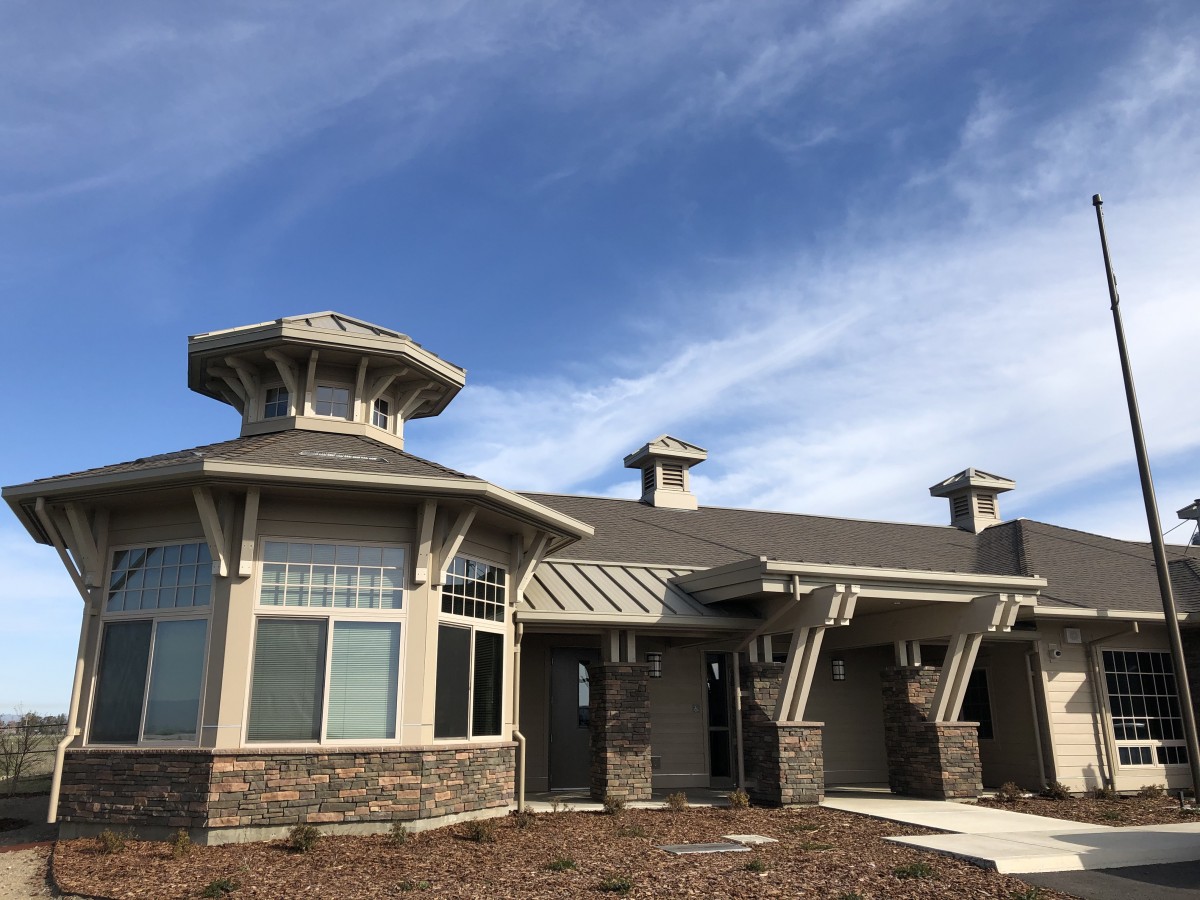 For this important project, ARK installed PABCO® Premier Radiance® shingles, which are infused with solar-reflective granules. These granules reflect heat-producing ultraviolet rays from the sun back into the atmosphere, which may reduce heat transfer into the structure. Premier Radiance is available in several vibrant colors, including cool oakwood used on the Cal Fire Helitack Facility. Premier Radiance shingles also meet the UL790 Class A Fire Resistance Standard."Cal Fire needed a roof with excellent durability to handle the extreme weather and sunshine of Northern California, and it was obvious the Premier Radiance shingle from PABCO was the right product for the job," said Jeff Sharp, estimator, Ark Design. "Premier Radiance is the heaviest shingle in its class, so it can handle the wind and its superior reflective properties help the facility stay cooler in the summer heat."
ARK also used Carlisle® WIP 100, CertainTeed® Mountain Ridge® hip and ridge accessory, GMC 30-pound felt, and AEP Span Design Span® metal roofing. The roof incorporates an integrated, custom metal ridge vent system to ensure proper ventilation.PABCO's Premier Radiance shingles not only protect the Cal Fire Helitack Facility, but they also meet California's Title 24 building energy-efficiency standards. With the recent wildfires that have surged across the area, the remodeled helitack base, along with its new aircraft, have made significant advances in fighting wildfires and keeping Northern California safe.
---
Source: WesternRoofing Magazine